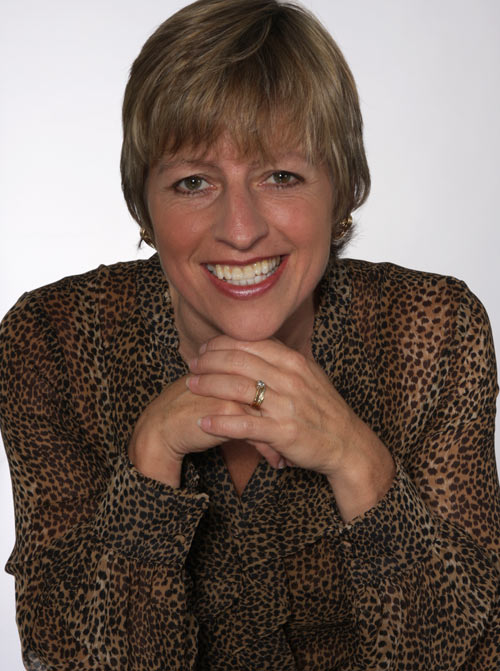 Welcome to my blog site!
What do I do? I read, write and talk about obesity, diet, nutrition, conflict of interest and anything else related to this topic. I challenge the current dietary advice (e.g. Australia's, England's and the USA's). I defend red meat (e.g. red meat and mortality, and mortality again, and Alzheimer's, and cancer and diabetes). I expose non-evidence based nutritional messages (e.g. five a day,  the calorie theory, 'healthy' whole grains, why we can't eat less sugar and more carbs and more). I loathe and expose conflicts of interest – rarely more lucrative or prevalent than where drug companies are involved (e.g. statins, statins, NICE and bariatric surgery, the American Dietetic Association and big food and Kellogg's).
In trying to understand why obesity increased almost ten fold in the UK between 1972 and 1999 I found myself looking for what had changed. To cut a long, but fascinating, story short, our dietary advice was the thing that changed. We demonised fat; we eulogised carbohydrate – and epidemics of obesity and type 2 diabetes occurred. Coincidence or cause?
When in turn you look at why our dietary advice changed you get into the world of fat, cholesterol, statins, more cholesterol, more cholesterol, and more statins. If you want to know What the UK eats, what Diabetes UK thinks diabetics should be eating, why five a day really annoys me, and what was wrong with the Horizon Sugar vs. Fat programme, you've come to the right place. If you want a headline dissected, I might have done it e.g. the animal protein is as bad as smoking nonsense and more animal protein nonsense, or inactivity and smoking, or saturated fat and sperm count, or low fat dairy and diabetes risk.
I work for myself, so that I can remain completely independent and free from any conflicts of interest. I receive income from writing and publishing content. I do not endorse products. There are no adverts on this (or any of my) site(s). If I say that meat is nutritious, for example, it is because the evidence supports this statement, not because I have any connections with any third party.
That's enough for now. There's more about me on the biography page. If any media people want to know more and/or want contact details – please check Media Features on Zoe Harcombe.
I'll leave you with some food for thought…
"If we have been eating food in the form that nature intended for 24 hours, agriculture (large scale access to carbohydrates) developed four minutes ago and sugar consumption has increased twenty fold in the last five seconds. I wonder which food is more likely to be responsible for obesity, diabetes, or indeed any modern disease…"
Thank you for visiting!
Dr Zoë Harcombe, PhD

Publications (most recent first):
June 13th 2016: Zoë Harcombe."Designed by the food industry for wealth, not health: the 'Eatwell Guide.'" British Journal of Sports Medicine.
March/April 2016: DiNicolantonio JJ, Harcombe Z, O'Keefe JH. "Problems with the 2015 Dietary Guidelines for Americans: An Alternative." Mo. Med. 2016.
PhD thesis: "An examination of the randomised controlled trial and epidemiological evidence for the introduction of dietary fat recommendations in 1977 and 1983: A systematic review and meta-analysis." Examination (viva) held and passed on March 4th 2016.
February 9th 2015: Harcombe et al. "Evidence from randomised controlled trials did not support the introduction of dietary fat guidelines in 1977 and 1983: a systematic review and meta-analysis." BMJ Open Heart. 2015.
January 26th 2015: Zoë Harcombe. What caused the obesity epidemic? Trends in Urology & Men's Health. (2015).
August 2014: Harcombe Z, Baker J. "Plant Sterols lower cholesterol, but increase risk for Coronary Heart Disease." Online J Biol Sci 2014; 14(3): 167-9.
February 2014: Ravnskov U, DiNicolantonio JJ, Harcombe Z, Kummerow FA, Okuyama H, Worm N. "The Questionable Benefits of Exchanging Saturated Fat With Polyunsaturated Fat." Mayo Clinic proceedings Mayo Clinic 2014. (Viewable here thanks to Dr Michael Eades)
March 2013: Z. Harcombe, J. Baker, B. Davies. "Food for Thought: Have We Been Giving the Wrong Dietary Advice?" Food and Nutrition Sciences 2013; 4(3): 240-4.
Books:
Zoë & Andy Harcombe. "The Harcombe Diet®: Lunch box recipes." Columbus Publishing. (2014).
Zoë Harcombe. "The Harcombe Diet® 3-Step Plan." Hodder Paperbacks. (2014).
Zoë Harcombe. "Why do you overeat? When all you want is to be slim." Columbus Publishing. (2013) [First published by Accent Press 2004).
Zoë Harcombe. "Stop Counting Calories & Start Losing Weight." Columbus Publishing. (2011) [First published by Accent Press 2008).
Zoë & Andy Harcombe. "The Harcombe Diet®: The Recipe Book." Columbus Publishing. (2011) [First published by Accent Press 2008).
Zoë Harcombe. "The Harcombe Diet® for Men."Columbus Publishing. (2011).
Zoë Harcombe. "The Obesity Epidemic: What caused it? How can we stop it?" Columbus Publishing. (2010).